Details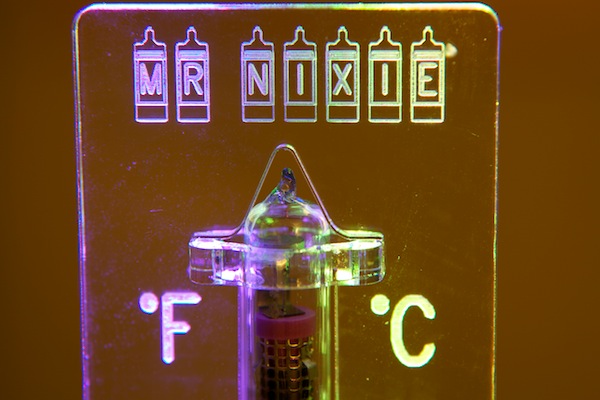 Jürgen sent me one of his NixieTherm thermometers for review and I've had a few days to play with it and so, here is another review:
VIDEO REVIEW
The device itself is pretty simple to operate.  It takes a mini-USB power source and has one switch on the back of the unit. There is an adjustment pot on the bottom of the unit but once the device is calibrated there is little need to change this setting.
When you first power on the device, you will notice that the tube is reading out a temperature that is significantly lower than room temperature.  Don't be alarmed!  This is normal.  The device takes a little bit of time to warm up and start reading the correct temperature.  This device is best left on as opposed to just turning it on when you want to read the current temperature.
One really cool aspect of this design is the fact that there is no microprocessor.  This isn't an Arduino project or a PIC based gadget.  The thermometer portion is a 100% analog design.
Like most other NixieKits.eu designs, this device features LED back lighting.  In this case, there are to RGB auto cycling lights under the plastic temperature scale.  Each LED cycles at its own pace so the net result is a display where the Fahrenheit and Celsius scales are usually different colors.  The backlight is on whenever the thermometer is on; there is no way to turn it off other than modifying the underlying circuitry.
The tube is an IN-9 Russian bargraph tube.  It looks like the tube is made up of dozens of little neon bulbs but this is not the case.  It is, in fact, one large tube and the height of the glow changes proportionately to the input voltage.  The end result is a tube that acts like the mercury in a thermometer.
Below are two photos - one with a neon bulb and one with an argon variation.  The tubes are identical in every respect except for the color.
Argon Tube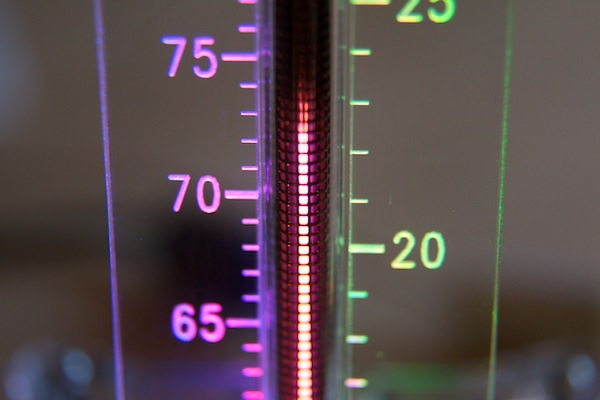 Neon Tube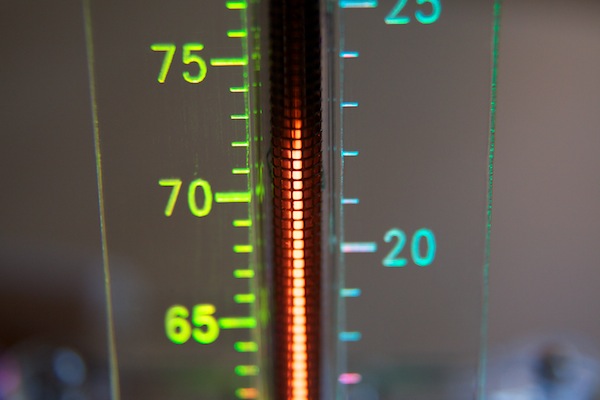 Kit
The price of the kit is 69 EUR and assembly is an additional 15 EUR.  The PCB is through-hole only; there are no SMD parts.  It should be pretty simple for someone to assemble from scratch with little experience.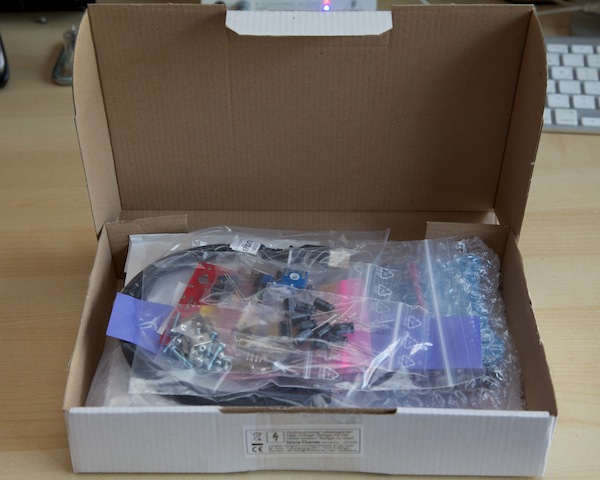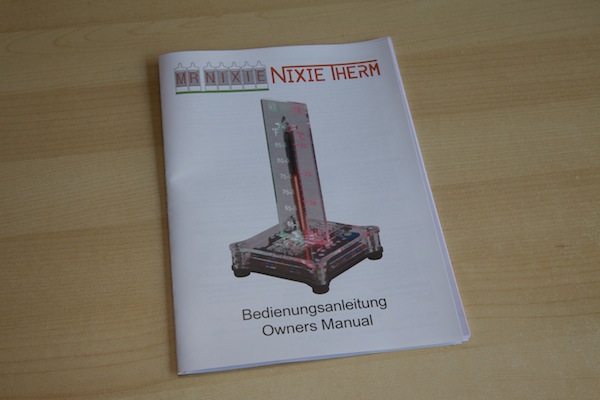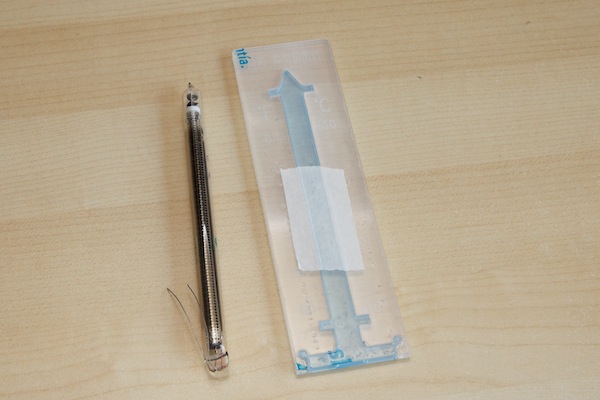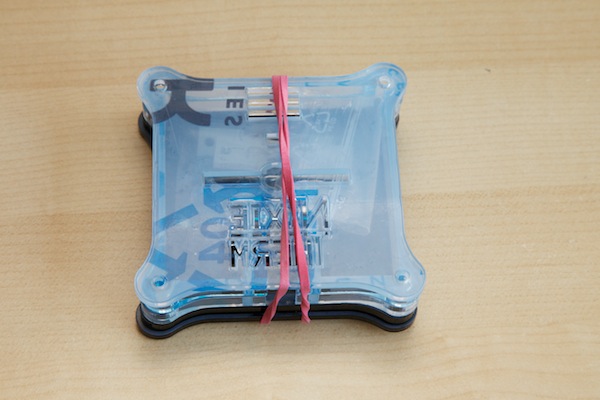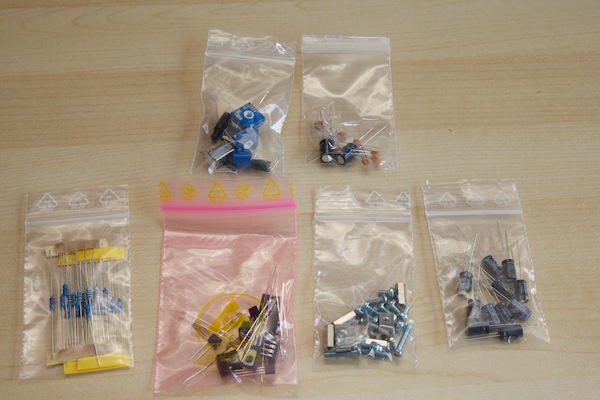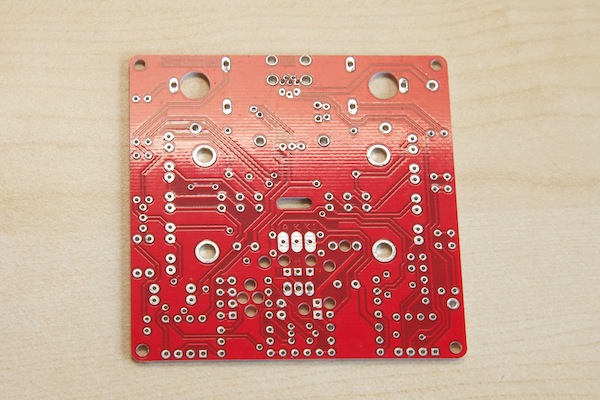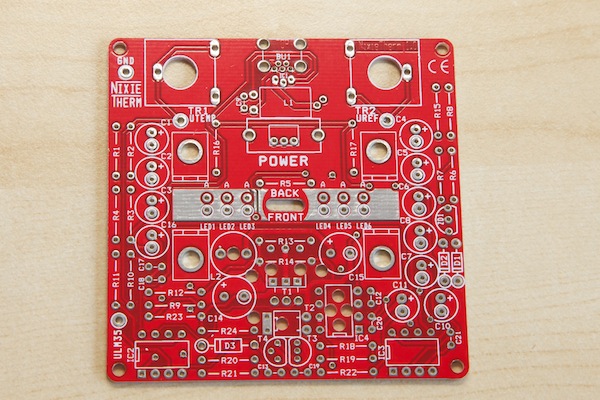 Photos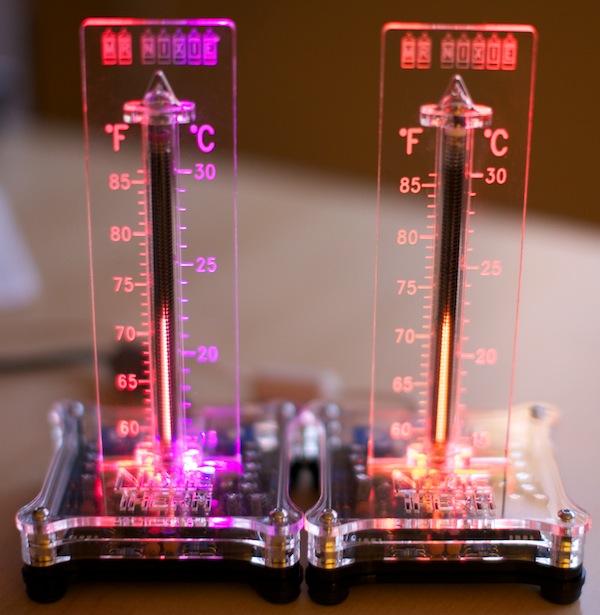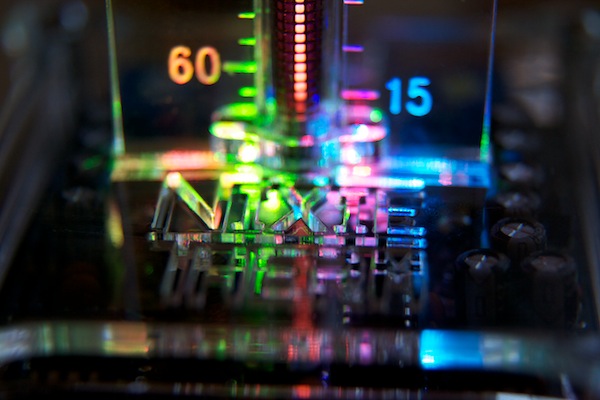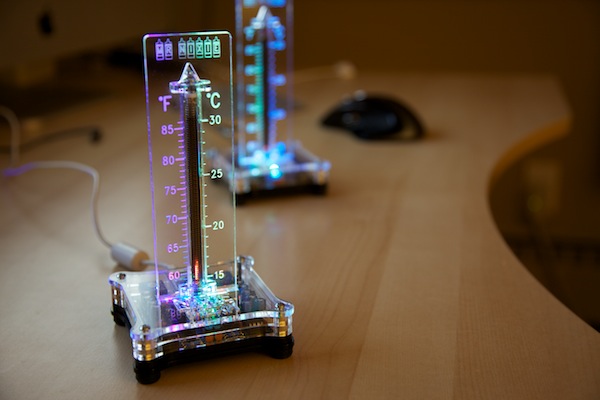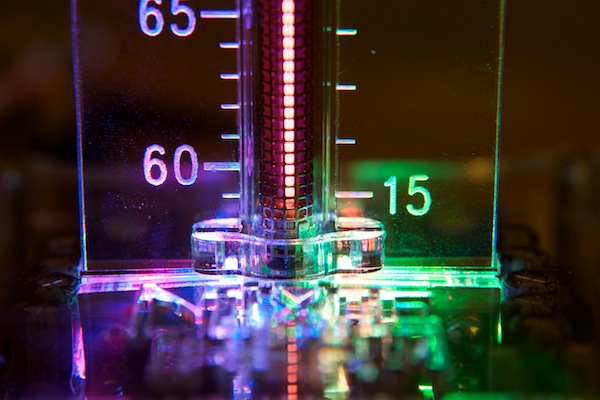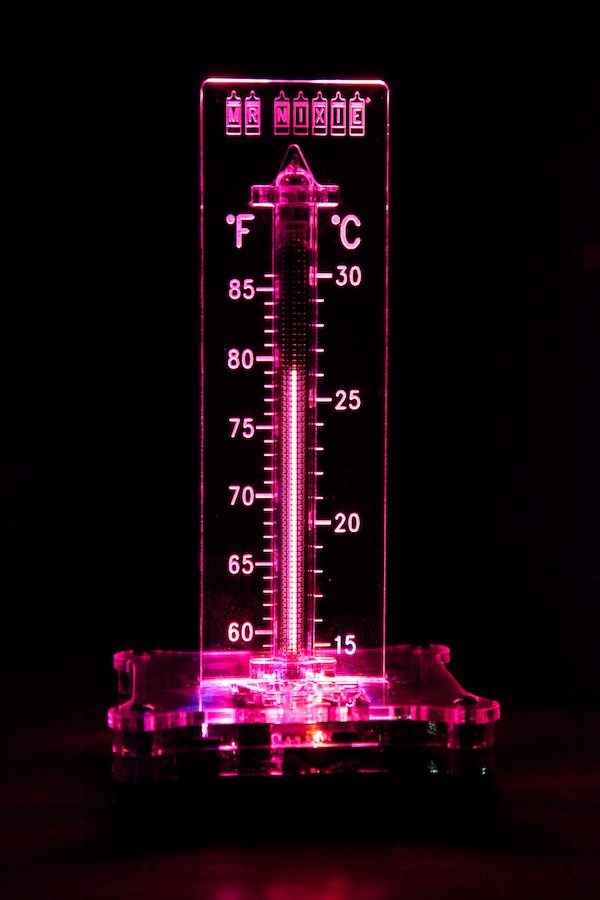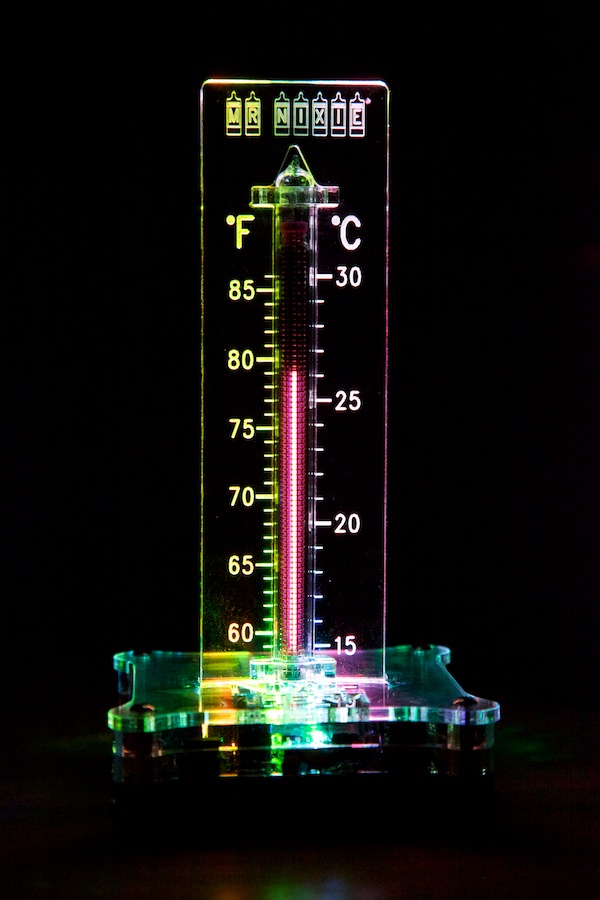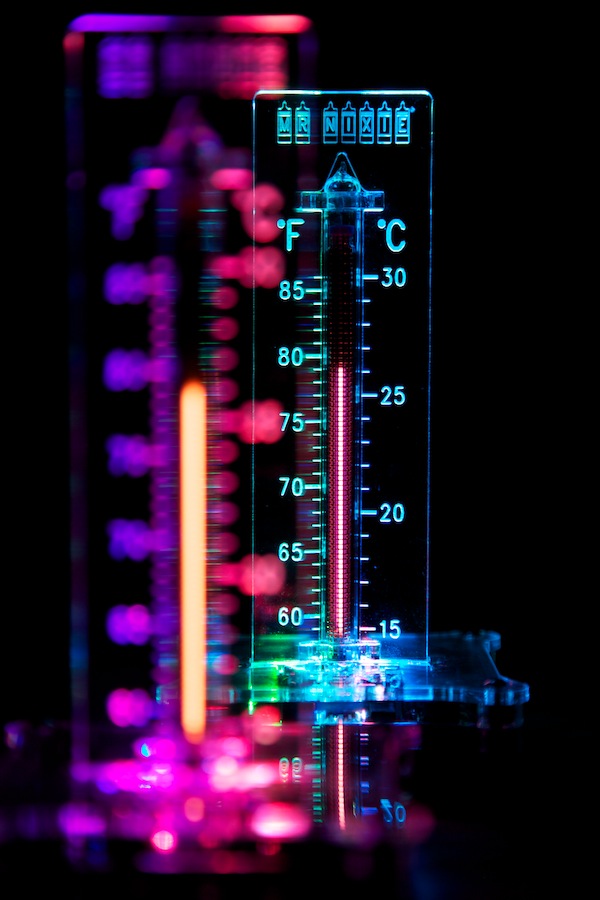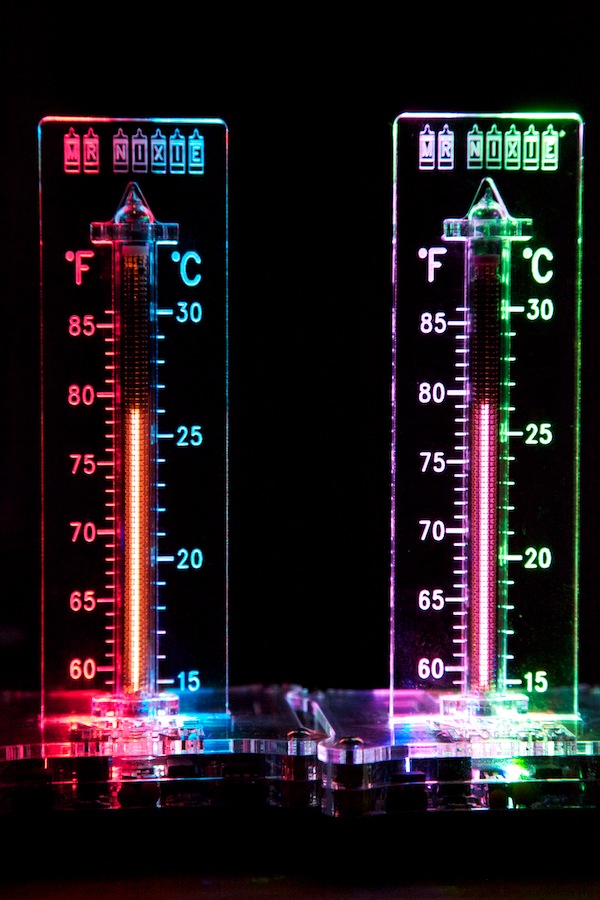 Links