by NixieKits.eu / 79 EUR
Jürgen sent me a few photos of a new project that I am really excited about.  It is a VFD IV-26 tube to display sound levels.  It is a sound level meter that displays either RMS or peak level displays.  The unit is driven by an LM3915.  Because of this, the unit is actually quite accurate; this gadget is more than just eye candy.  It actually does what it was designed for.
The enclosure is almsot identical to the NixieTherm design.  The big difference is the scale and the LED lighting.  On this device, the LEDs are much brighter which enable the scale to be seen from greater distances.  Go check out his site to purchase this awesome little device.
Video
{vimeo width="700" height="390"}30229050{/vimeo}
Photos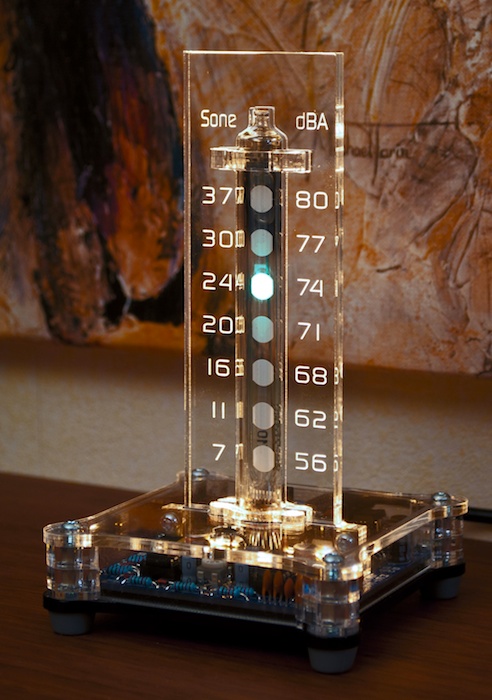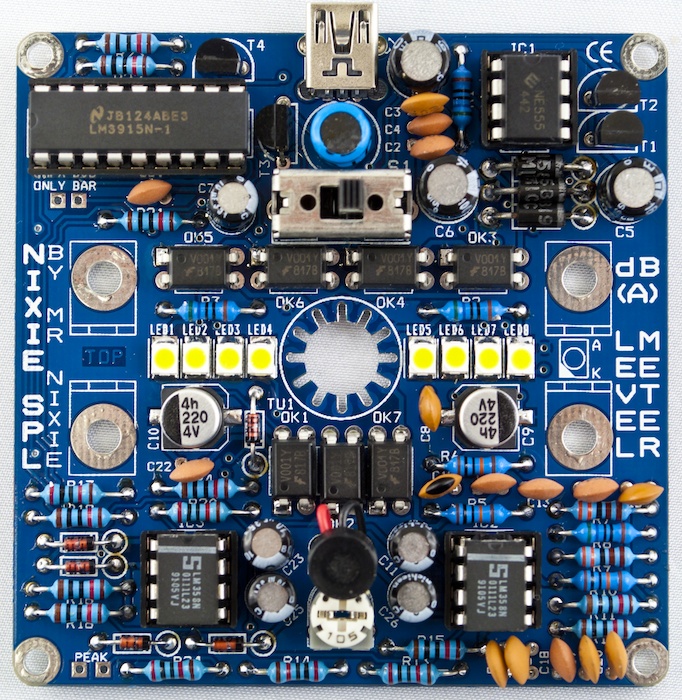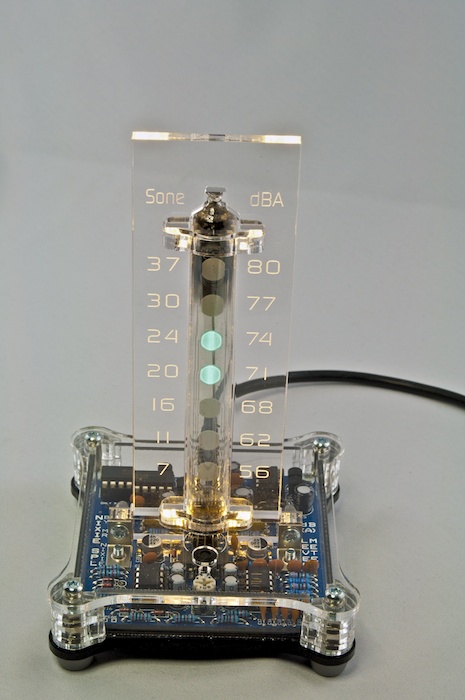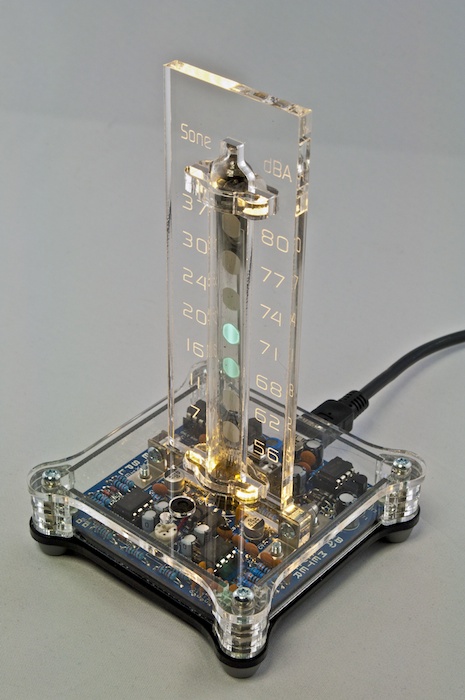 Links: