On eBay

Details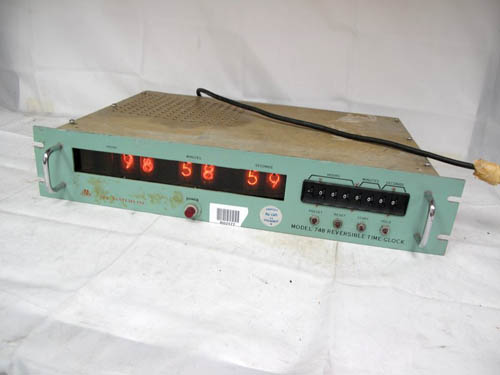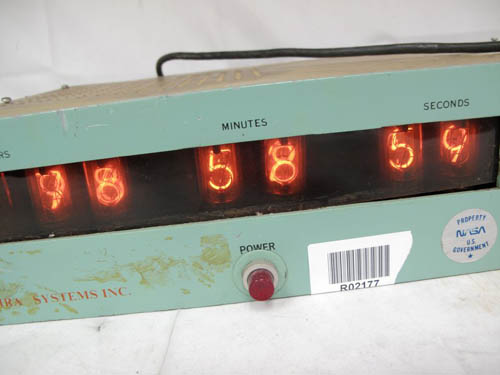 From The Auction
Up for auction is a working NASA Nixie Tube Clock Time Counter Display with 8 Burroughs model B-5441 nixie tubes. Check out the pics this time code counter is still working good. It was owned and used by NASA and it was made by IRA systems and it says Reversible Time Clock model 748 on the front. We've also taken pics of the inside to show that it's in great condition. This is a 19" rackmount version. The only problem is the cord was cut but we rigged it back up with tape. You might want to re-solder a new cord. If you don't know how to solder we will do it for you for an extra $20 charge. This item was acquired from a NASA museum. Check out the pics!
Links
Details
$149.99 Buy It Now (6 for sale)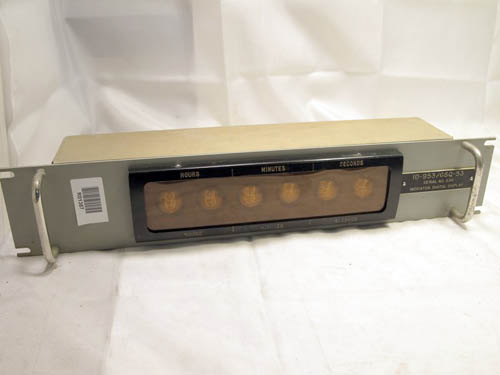 From The Auction:
Up for sale is a Vintage Defense Electronics Nixie Tube Clock Counter Display Indicator with 6 Burroughs B-5092/8421. This is a display used by the US Navy and has the part numbers ID-953/GSQ-53. It is made by Defense Electronics of Rockville, MD. The FSN number is 6625-021-1015. There are more numbers on the label but I do not know if there are part numbers or what, HBR 22 8149-015-WPC-22.

This display does not have circuits or drivers. The wires from the tube sockets go to 2 SCSI centronics ports for external connection. This diplay is a 19" rackmount display. I imagine this would be a great time code display for broadcasting or radio. You could probably figure our a way to control this via serial which could open up more possibilities. Also a great rackmount clock or timer for a home network or to make your rack standout. Even a cool vintage look for a recording studio. Of course you will need to know a thing or two about electronics to make this work properly, a wonderful project. It is made out of aluminum and has a plastic window that is fragile but fully intact. You might want to update the plastic for a more modern look as the plastic is fragile and has worn out over the years.

Overall after a careful inspection the wires look intact and there are no signs of obvious damage. We have not tested the tubes but they are pretty common 13 pin tubes and can be replace. This is being sold for its collectible value as a "project" intended for electrical minded people willing to put in some work to save this antique from the scrap pile. Please consider this when buying. This item came from the collection of a Navy Vet who collected all types of electronics but needed to downsize his collection. We back this with a 7 day warranty. If you're unhappy with this item when it arrives simply return it for a refund. These are the actual pictures of one of the displays we have in stock.
Links
Details
Here is a really cool industrial looking 6 digit numitron clock.  I can't seem to find much information about it but the starting bid is $70 - which actually seems like a good deal.  If you win this, send photos!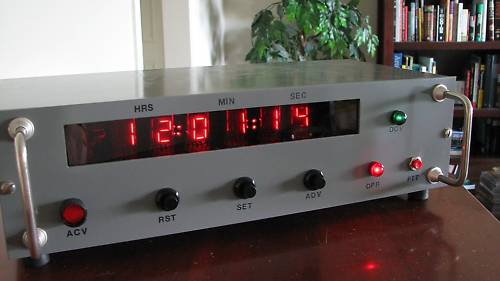 Links
Go to top