Sculpture by Josiah H.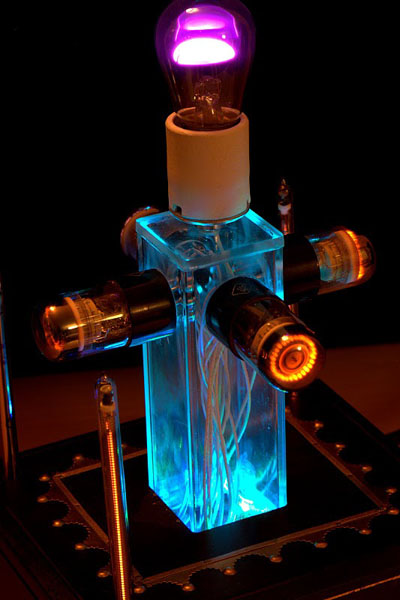 Okay, this isn't a clock but I think you're going to like this.  Josiah emailed me to submit a few of his creations to the site.  I've broken his submission in to several posts and this is the first.  It is a sculpture based on:
OG-4 Dekatron (x3)
OG-3 Dekatron (x1)
IN-9 indicators (x4)
GE AR-1 Argon Glow Discharge Lamp (1)
All of this is supported by an acrylic column that has a right blue and green LED illuminating the center.  He achieves a smooth fading effect by using PWM to smoothly transition between the colors.  This thing just looks amazing.  As far as the motivation to build all of this?  He states: "The result of about a week of work after a friend asked me to build an interesting lamp for his art installation at the Coachella Music Festival."  Mission accomplished!
I am not going to steal all of his content and publish it here so be sure to stop by his site for more information, photos, and schematics.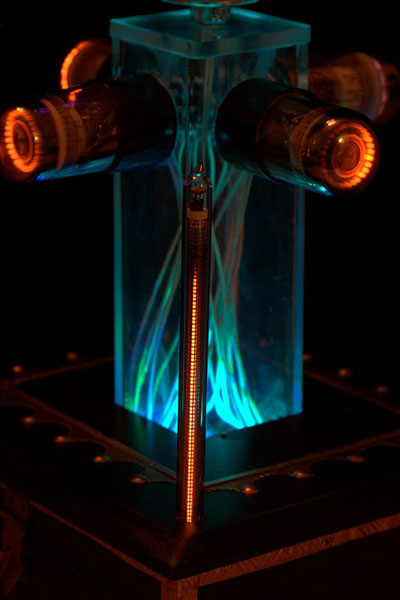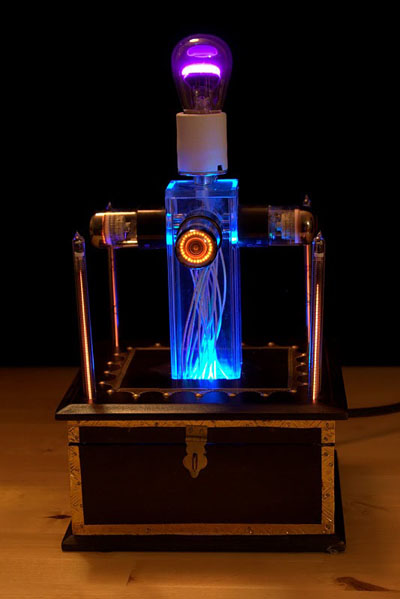 Links
Images and text used with permission.