Photos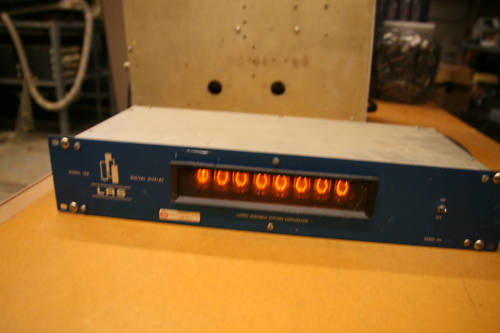 From eBay
This auction is for a small rack-mount module for displaying a digital count made by LRS.  It's been tested and functions fine.  All NIXIE tubes work and it starts out at 0 when powered on.  It receives input via a special connector in the back, but the internal circuitry is fairly simple, so it could be modified with minimal difficulty.  I know these are sometime converted to digital clocks and it would be particularly simple for this module.

This was previously used in particle physics to count particle event.

The digital counter in the pictures is what you will be receiving.   If you have any questions, please ask and I will do my best to answer them.  Good luck.
Links