Photos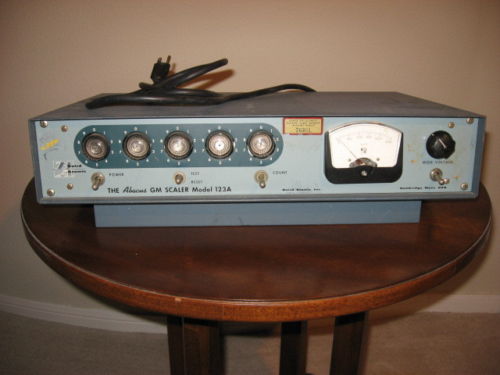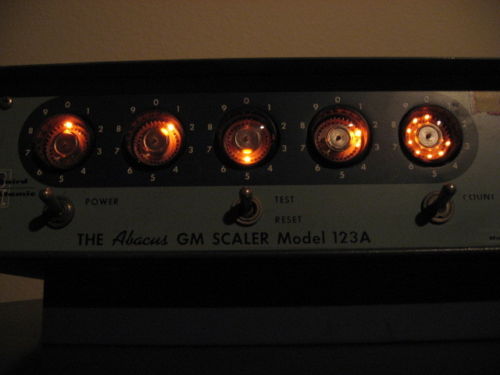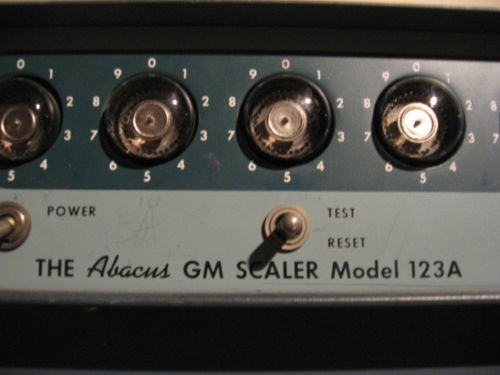 From eBay
Rare GM tube counter and HV power supply from Baird Atomic.  Powers up and counts as expected in Test mode.  I do not have a GM tube so I am unable to verify the actual counting function.  HV power supply is adjustable and works.  Includes 5 nixie era dekatron counting tubes.  For those unfamiliar with these tubes, they were at one time the state of the art in digital counting.  The five tubes in this unit are connected as decade counters so that as the one on the right counts (the neon point moves in a circle) and hits 0, the next tube to the left receives a count pulse and it moves one place around the circle.  The third picture shows the counting in progress though the slow camera shutter speed makes the first digit counter look like more than one point is lit, only one is lit at a time.

Cosmetically this unit is an 8-9.  Some old writing is still visible on the top of the cabinet.  Otherwise, it looks great.

When bought this a few years ago my thought was to maybe extract the dekatron tubes and associated counting circuitry and do something else with it.  Time never allowed this and I really don't have the heart to take this great working instrument apart.  If you have a GM tube and want a great way to use it and display the counts in a vintage way, this is it.

Weights about 25 pounds.  No manual.



Links