Photos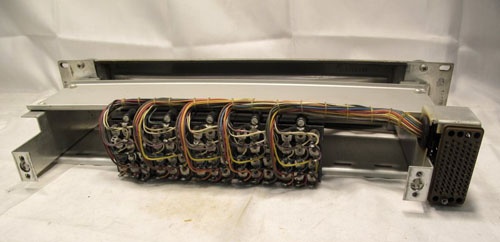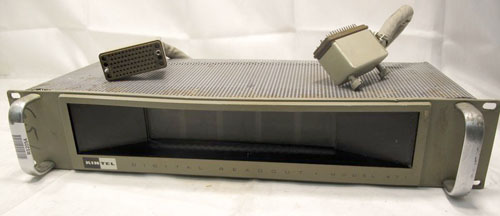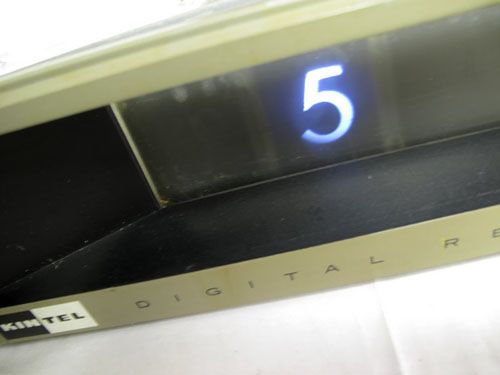 From The Auction
Up for auction is a vintage Kintel Model 471 Digital Projection Display or Clock similar to the Nixie tube displays and clocks out there only much more rare. This display has Industrial Electronic Engineers (IEE) company one plane display units. This display comes from the 50's and was used in some type of test equipment. It uses incandescent lights focused on a small character pane that is then projected using a lens onto the larger front display panel. For a better detailed description of how this technology works search for the patent number 3041600.

The great thing about this display is that you can completely customize it and update it to use custom lights or LED bulbs. Maybe even RGB LEDs for a really fancy display. This display was tested by shining an LED down into the bulb holes and all of the characters lit up properly. A couple of the incandescent bulbs are missing. We have not tested any of the incandescent bulbs or the circuitry but it is very straightforward and anyone with an understanding of simple electronics should be able to test the electronics easily. To get this to function as a clock will require a greater understanding of electronics and additional drivers and boards.

This display is made from aluminum and has a plastic front. It is setup to fit a standard 19 inch rack. There are 5 characters, 1 that displays units (ohm, kilo ohm, +/-, nn) and 4 characters display the numbers (0-9 and a decimal point). There are not many of these around. There are people who have reproduced them but nothing stands up to the original design. Check out all the pics, we have taken it apart to show the inner workings.
Links