Member Joe N submits this fascinating piece of equipment from the age of discrete logic.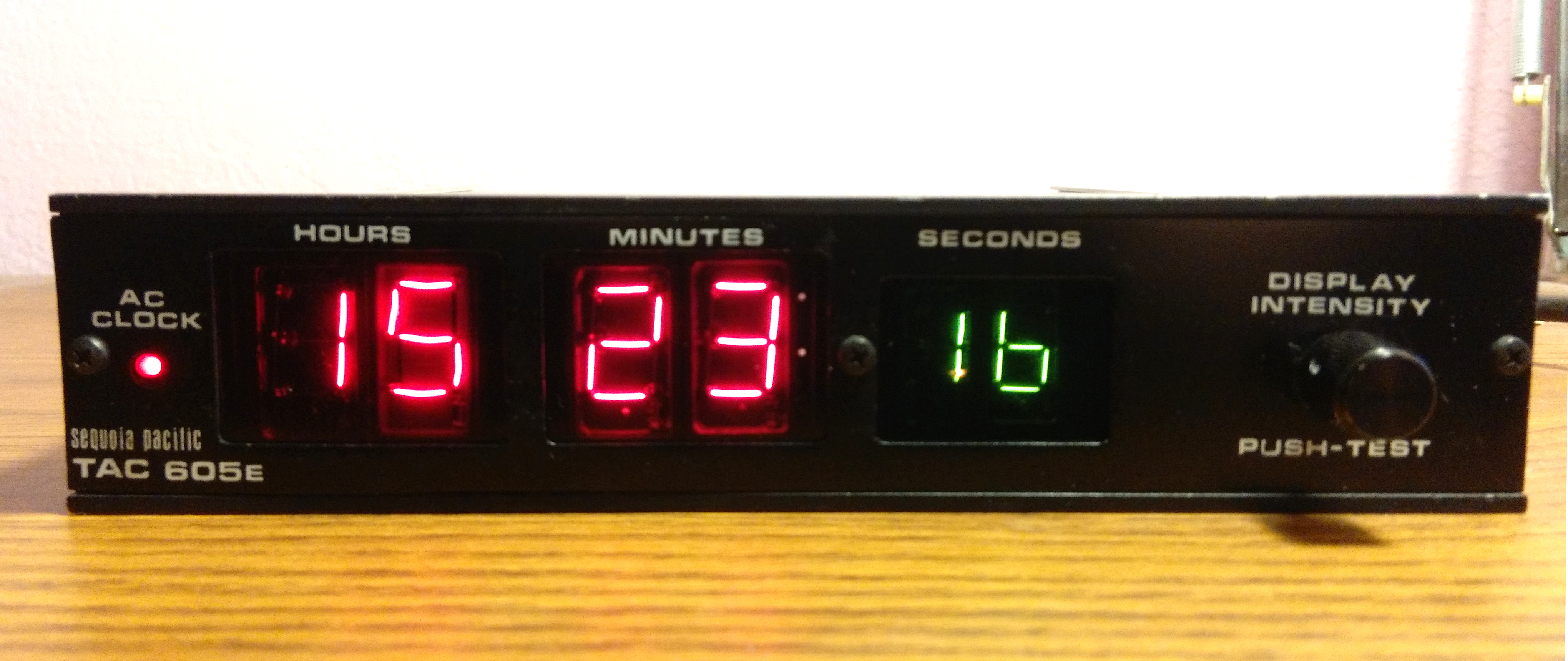 He writes:

At a garage sale over the summer, where the seller had old military aviation and radio equipment, I purchased a Sequioa Pacific TAC 605e Numitron clock because it looked out of the ordinary and very official. I had never seen anything quite like it before.
 
I could not find any specific information online pertaining to this unit, or even the Sequoia Pacific company, but it's a neat nonetheless. 
  
It uses six flat style Numitron (Minitron?) seven segment displays to show hours/minutes/second in the 24 hour format.  Time is synced via a 60Hz AC connection or an IRIG-E timecode. Unfortunately, when using this on AC it runs slow, and I do not have a timecode generator to test the IRIG-E functionality. There are some FAA service tags on the clock indicating it was serviced in 1991, and then tested as good in 1995.  I was unable to locate any dates indicating year of manufacture.


Look at al that 4000 series goodness...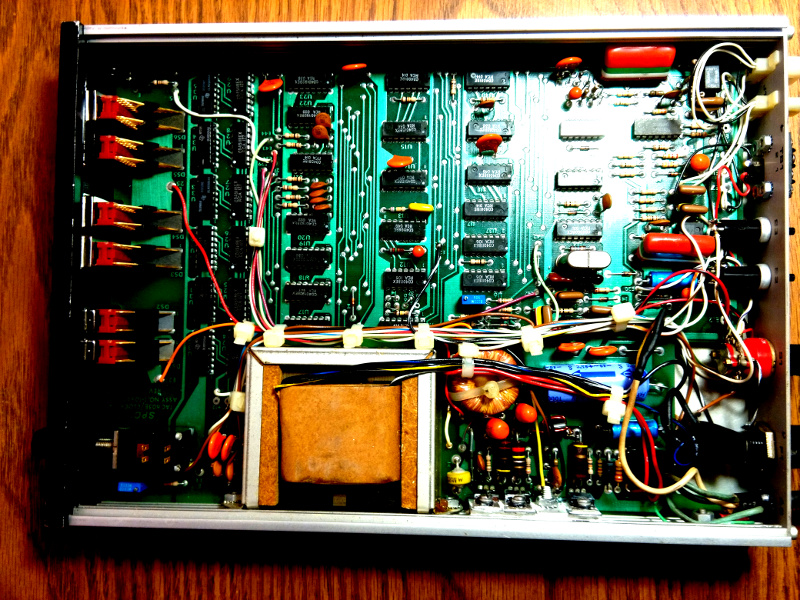 Googling for the 605E doesn't turn up much information. If you have any further insights into this unit, please leave comments below.