This is a simple 180V DC nixie tube power supply. I have one of these and it works like a champ.  I power it with two 9V batteries and it works great.  (It also appears to be the one in the ArduiNIX photo here.)  It sells for about $25.  
Input Voltage: +11 to +26 VDC @330mA max
Output Voltage: +180 VDC @ 12mA (fully regulated)
Small volume: 1.5 x 2.0 x 1.0 inch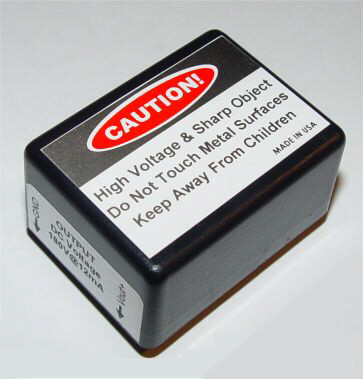 I purchased mine from Alltronics.com.
Other sellers: