Price: $299 / eBay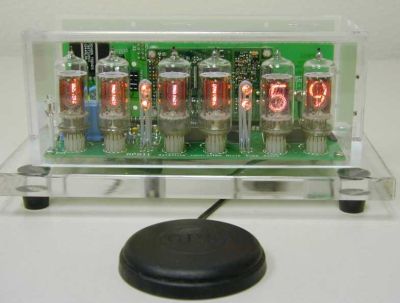 Jeff Thomas has another great nixie clock for sale on eBay.  It is a $299 GPS 6-digit nixie clock that is encased in a clear arcrylic enclosure.  I have a Nixichron by him and it is easily one of the best designed clocks I own.  After reading the manual, this clock appears to have the same or a very similar setup.  The GPS feature is a very nice touch.  If you have ever had a power outage you will appreciate not having to reset this device.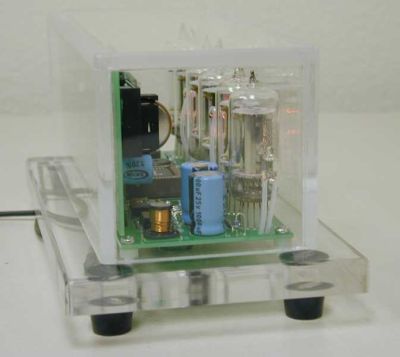 From the auction:
GPSII features: Chronometer precision, using GPS.
Auto setting on powerup (no battery backup needed)
Menu items are permanently stored in EEROM.
12 or 24 hours display.
Programmable display disable at night.
Adjustable display brightness level.
Safe 12vdc 300ma operation.
A professionally engineered product.
Variable Scrolling Information Display.
PM indicator for 12 hour display.
Digital Temperature sensor with quarter degree resolution.
Nine different Chime offerings (including Morse code)
Alarm clock feature.
Addressable colon indicators.
Leading zero blanking in 12hr display mode.
Automatic DST offset  -incl 2007 changes (USA, Europe, Australia, manual N and S hemisphere)
Now go buy it before I do!
via eBay
More information here