$Not for sale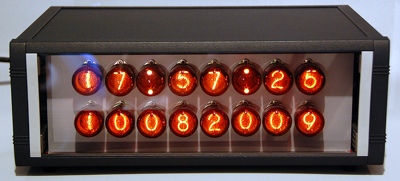 I first saw this clock come across the NEONIXIE-L message board in mid August.  From the second I saw this clock I knew I had to feature it here.  Most nixie clocks take a definite shape: a brick for a base and side view tubes mounted vertically on top.  Not this one.  End-view tubes are significantly less common and I have never seen a clock that has sixteen tubes (GN4 by ITT).
As much as I like the display portion of this clock, it is worth mentioning the quality of the build.  The aluminum chassis looks like something HP would have made.  The device looks like it belongs in some laboratory; I love it.
Topping off the features is a remote LCD display that also displays the date and time.
I won't take all of Enci's content; you'll have to visit his site for more information.  I am featuring these images and description with his permission and encourage you to go check out his site.  If you like his work, leave him a comment.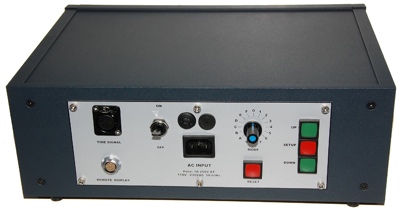 From Enci.net:
Key design features
Automatic time set from radio signal. Also works in manual set mode.
Accurate RTC, with long life battery backup.
Time and Date display, HH:MM:SS and DDMMYYYY
Remote display for extended output
Various display modes and effects
Rear Panel Controls
Time signal receiver interface
Remote display interface
AC power input – with voltage setting for World-wide use.
Mode setting ( more on this later.. )
Manual time setting controls.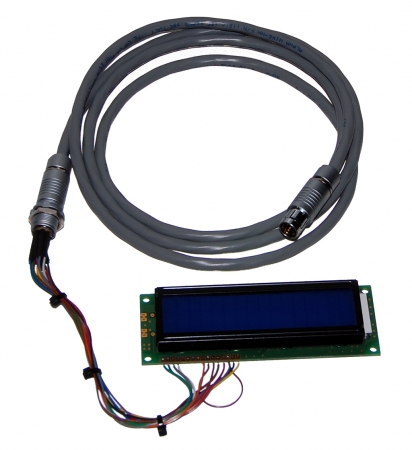 Links