Are you looking for a great starter kit? Check out ogi lumen. The have an Arduino interface and interface kits for the IN-12a (similar to these) style Nixie tubes. They can be programed to do more than just display time. Check out the animation below: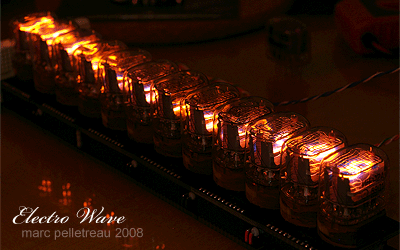 From their site:
NIXIE DUO AND NIXIE DRIVER
Edge-to-edge connecting header pins allow for importantly big numbers. We've had 24 IN-12A nixie tubes (12 NIXIE DUO AND NIXIE DRIVER pairs) running on one NIXIE TUBE POWER SUPPLY. While enumerating an unfathomable amount of good things, these nixie tubes know especially the favored Russian countdown protocol.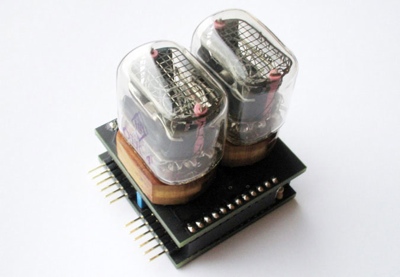 ...this thing is amazing.  Now go buy one!
{jwfbcomments-on}