179 EUR (Kit) & 50.34 EUR (Tubes)
---
---
Welcome to the Black'n'wood review. I've reviewed several other Nocrotec clocks before and this one comes to us from a combination of sources. Dieter of Nocrotec worked with YanZeYuan (严泽远) to develop the electronics for this device. The tubes are sold by Nocrotec.com and the kit components are sold though nixiekitworld.com.
The first thing that you notice is that this device uses end view tubes. The default set are  Chinese QS30-1 tubes. These are uncoated tubes with proper 5s and 2s. These are 30mm diameter tubes that use a standard base. Consequently, there are multiple tubes that can work as substitutes. For example, I have swapped out my tubes for the orange-coated GN-4 tubes (more on this later). Nocrotec has a list of substitutes that I have included at the bottom of this review for reference.
While we're on the topic of tubes it is worth talking about viewing angle. Side view tubes typically have a wider viewing angle (both vertically and horizontally) than end view tubes. On end view tubes, the digits are stacked on top of each other in a small cylinder. This means that the numeral 9 is easier to see than a 6 because the 9 is at the front of the tube and the 6 is at the rear (digits are not stacked in numerical order). This clock is no exception. Because of this, the clock will ideally be mounted somewhere around eye level. I don't consider this a problem because it is the nature of all tubes like this.
The enclosure clearly follows the design of some of the original Nocrotec clocks. The wooden base and metal plate look nearly identical to my X2000 [http://www.tubeclockdb.com/numitron-clocks/139-video-review-nocrotec-x2000.html]. I am a huge fan of this design; it gives the clock a nice luxury feel. The case itself is 287mm wide, 49mm deep, and 75mm tall (11.3" x  1.9" x 2.9"). The tubes protrude slightly but only by a few millimeters.
A small feature that I wanted to call out is the colon indicator tubes. They are not led; they are tiny neon bulbs. This was done to match the color of the nixie tubes but it also gives the device some subtle detail. For example, the top of the tubes are crimped and this causes the light pattern to be different from any led bulb. The tubes flicker somewhat; you can see the flow inside of the tube bouncing around. You don't notice these details at first but when you start staring at them you quickly appreciate them.
The tubes are illuminated with blue LEDs which fade on/off every two seconds by default. You can order other colors (ocean green, deep green, white, purple) and if you don't like the backlights, you can simply disable them. Earlier I mentioned that I swapped out the tubes with orange-coated GN-4s. The tubes are surrounded with foam padding to prevent light leakage from around the tube. With this surround and the orange coating, the backlight is almost completely blocked. Considering that orange and blue are opposites, this is not really surprising but it does mean that if you want to use the backlight feature, you should stick to uncoated tubes.
Keeping track of the time can be done a few different ways. The device comes with an internal crystal so you can simply set this clock like any other and let it run. You can also use a GPS receiver or a DCF77 receiver to set and maintain the time. The DCF77 and GPS options are external devices that you can purchase at a later time. Enabling them is as simple as changing a menu option on the device.
There is another interesting feature that may be of interest to some users. The Mini DIN connector can be uses to switch con and off other devices when then alarm sounds. You will need to add a relay to switch anything but the +5 V output may be interesting to some users.
Overall, this is a solid design. It offers a robust feature set and looks nice at the same time. I've been able to play with this clock for a few weeks and I thoroughly enjoy it.
Photos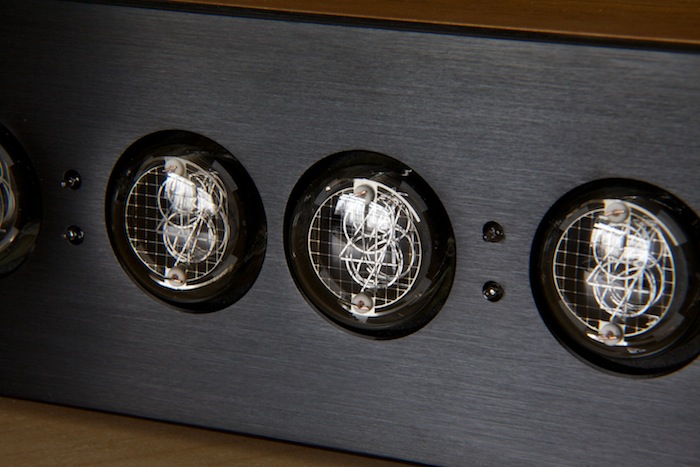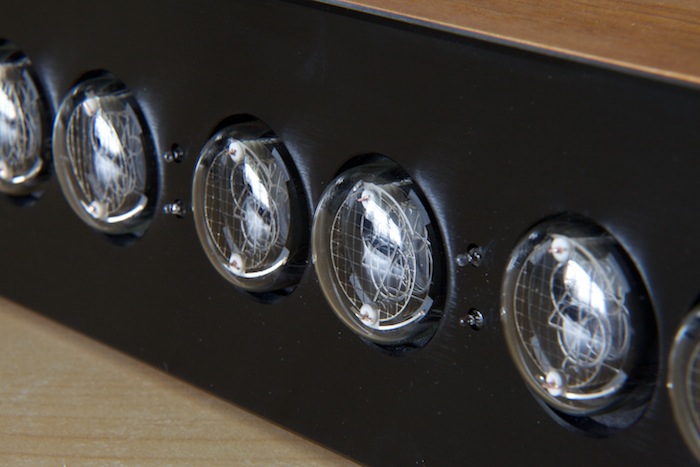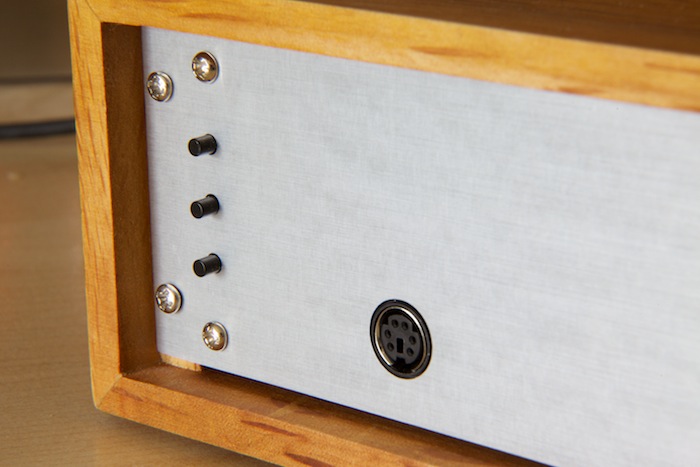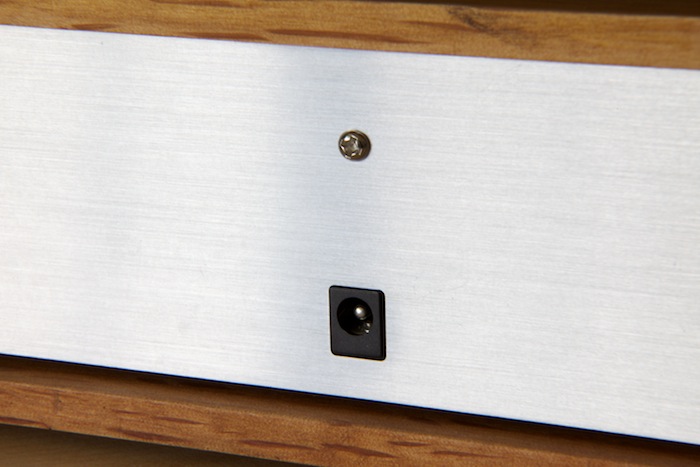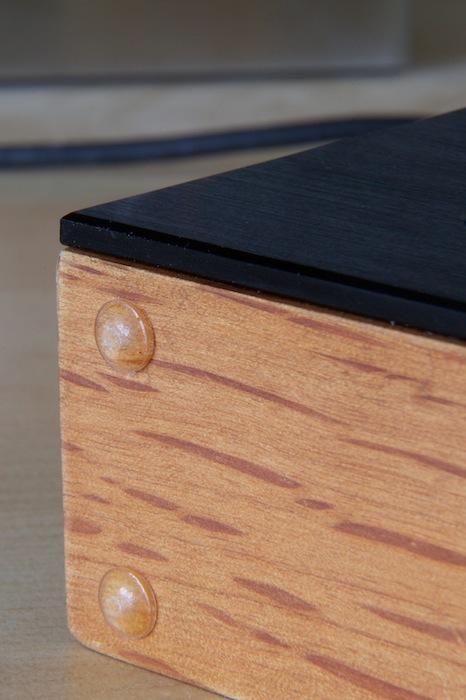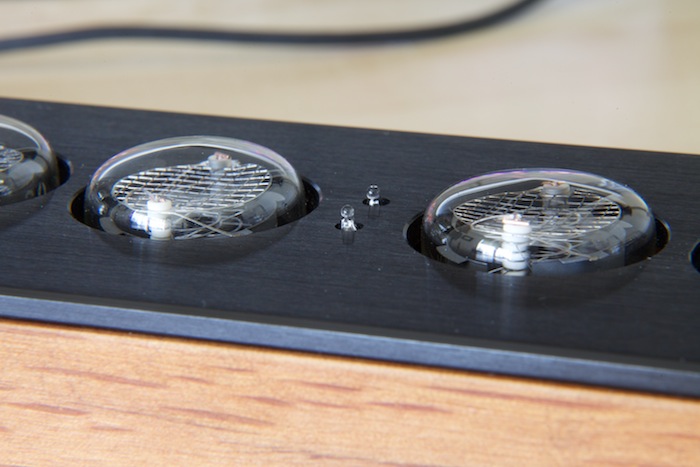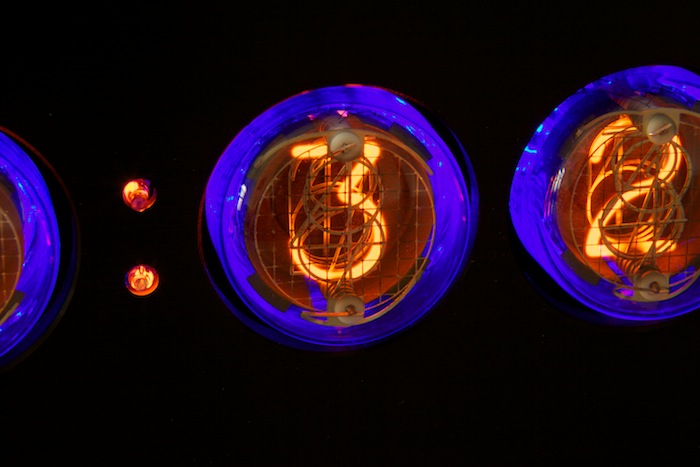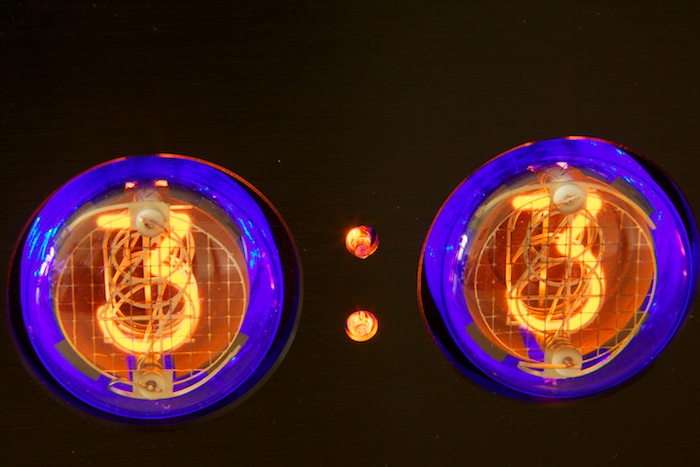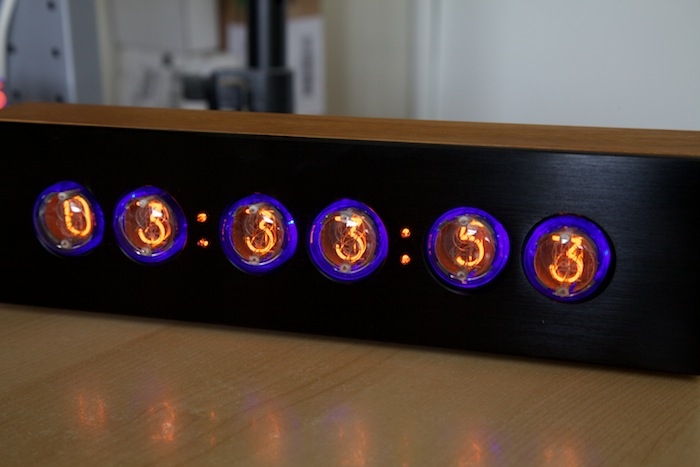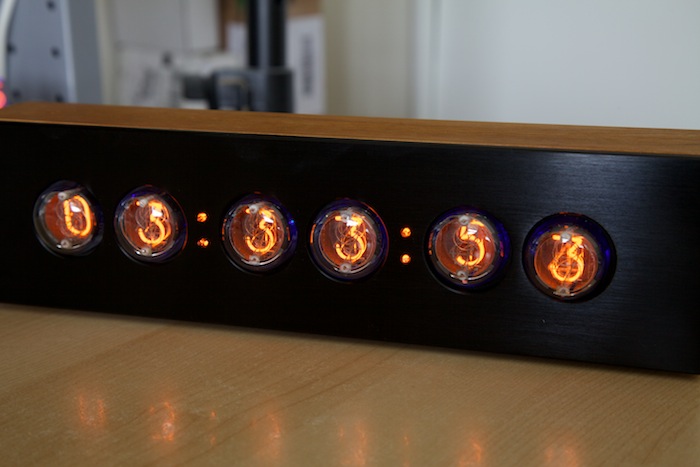 Tube substitutes
10TU26, 122P224, 154-0327-00, 1970-0002, 5031, 50347, 5037, 5092, 5092A, 6770, 6844A, 8037, 8037(B-5031), 8421, 8421(B-5092), 8421/5092, B-5031, B-5031/6844, B-50347, B-5037, B-5092, B-5092/8421, B-5092A, B-6844A, BD-302, CD102, CD18, CD24, CD26, CD32A, CK6844A, CK8037, CK8421, CV5278, CV9316, CV9732, F9057, F9057A, F9057AA, GN-3, GN-4, GN-4A, GN-4D, GN-4E, GN-4P, GNP-4A, GR10M, HB-106, JAN-6844A, JAN-8037, JAN-8421, JAN-CB-6844A, JAN-CZ-6844A, LC-511, LC-513, LC-513A, M2726-102500, M2726-102600, NE-50347, NL-5031, NL-50347, NL-5092, NL-6844, NL-6844A, NL-8037, NL-8421, ST12C, SZ1-1, SZ3-1, SZ-8, Z510M, Z520M, Z5600M, Z560M, ZM1020, ZM1020/01, ZM1022, ZM1022p
Links: