By Jeff Thomas / Resonant Instruments LLC
Kit w/o Tubes $299
Assembled w/o Tubes $349
http://www.amug.org/~jthomas/nixichron.html
This is my clock.  I am the proud owner of the last one made according to the creator himself.  The display in this clock is a Russian Nixie tube called an IN-18 / ИН-18.  This is a really odd display.  There are 10 filaments inside of the tube.  Each one is shaped in the form of a number.  The tube is then filled with neon gas and a little bit of mercury to prevent cathode poisoning.    When ~180vdc is applied to one of the numbers, it glows.
Six of the IN-18 / ИН-18 tubes are used to display the time.  Like the Scope Clock, the time is set via GPS but a built in clock keeps the clock going when a signal cannot be located.  The tubes are some of the largest that were produced in quantity which adds a collector value to the clock.  Since they do wear out, I have a second set stored in a hard Pelican case.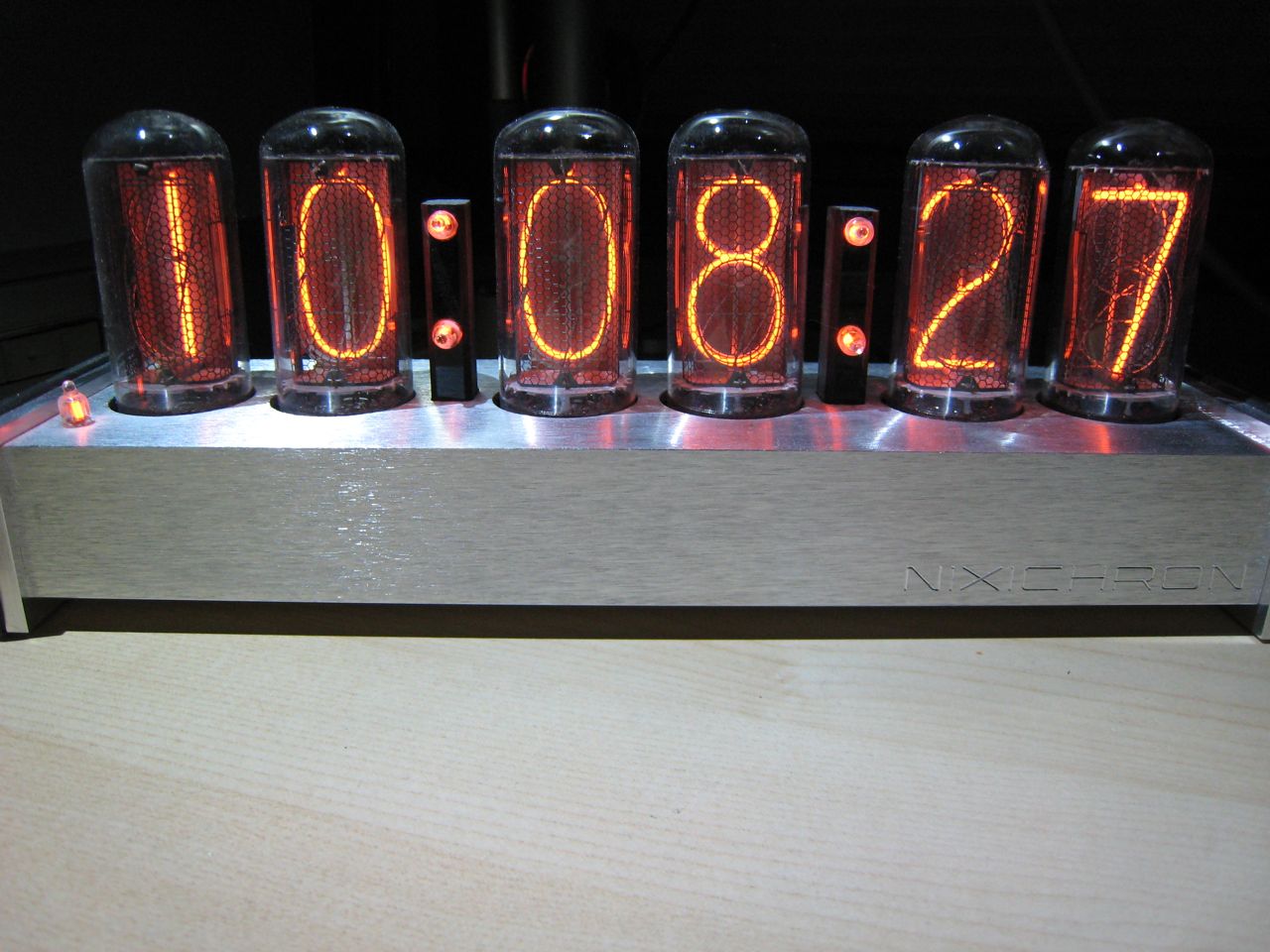 Update:
As of 7/22/2009, the clock is once again for sale. It is now being offered fully assembled for $349 or as a kit for $299.  If you're looking for an IN-18 clock, this is the one to get! http://www.amug.org/~jthomas/nixikit.html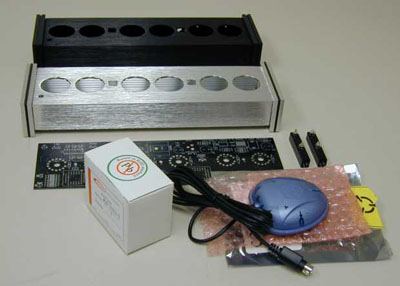 Thanks to Michael for the update!