Cosmodog's Nixie Numechron
$125 to $400

Cosmodog has a great design for sale.  It is a six digit board that can support either side view or end vie tubes.  The clock first went on sale in 1998 which means that this is one of the first nixie clocks for sale.  For $125 you can purchase the board alone and for $400, you can get the board, a nice enclosure and what appear to be a nice set of IN-18 tubes.  Be sure to stop by his site and check it out.
Andrew is working on a new design for the clock which should be available in the next few weeks.  The new revision will support a built-in universal power supply to eliminate the need for an external transformer.  (I will update this post once they are for sale.)
Also worth noting, a high end furniture and home decorating company, BDDW, has incorporated his end-view design in to a few of their clocks as well.  Be sure to check out their info at the bottom of the page.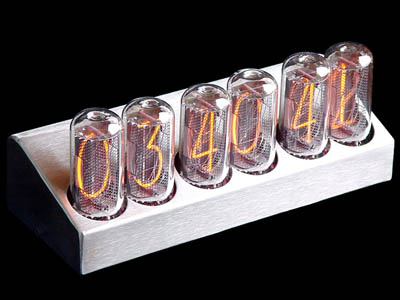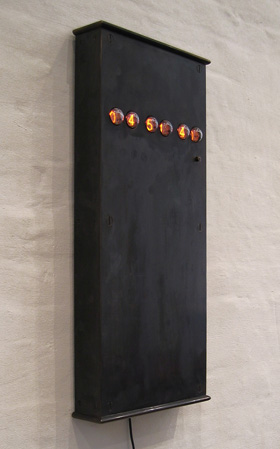 Links
Images and text used with permission.