UPDATE: not 5 minutes after this was posted, the item sold
Jeff Thomas has put one of his rare nixie watches up for sale on eBay for $500. To the best of my knowledge, this is the only 4 digit nixie clock on the market.  It is slightly larger than the David Forbes design but it appears to be narrower and is enclosed in a clear acrylic case.  As bet as I can tell in my research, this is the original nixie watch design.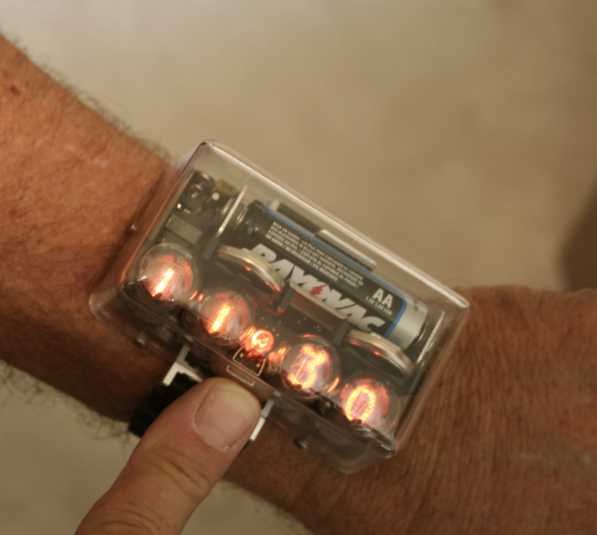 From the auction:
Background: thirty five of these watches were assembled in 2001. Now nine years later, I revisited the original design.

I had completed a small production of six watches this week.  This is the one remaining watch, and is being offered on ebay.

Shipping will be by USPS Priority Mail in the USA.  International shipping will be USPS Express Mail worldwide.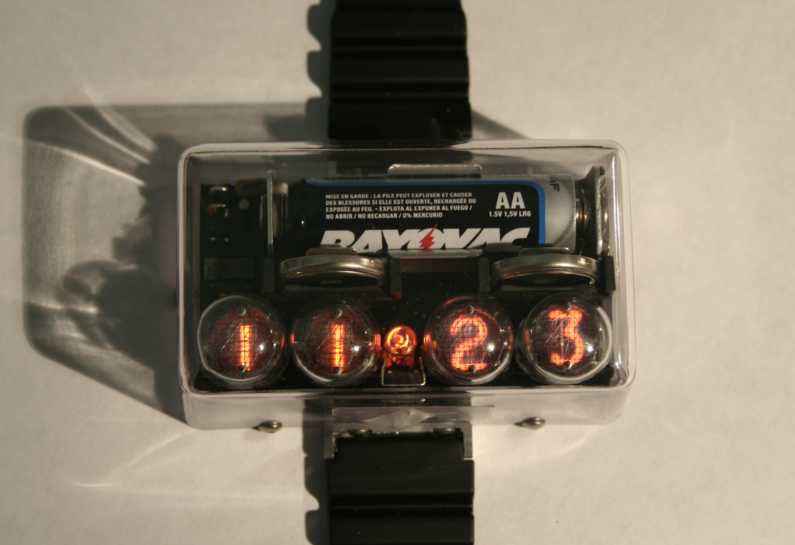 (now quit reading and go buy it!)
Links:
The Seller I have personally purchased from him and I can verify that this is his real eBay account.