Ebay Find:
Giant Nixie Tube Digital Clock - 4 B-7971 Display Tubes
Price: Currently $102 / Ends

May 07, 2010

03:05:36 PDT
Here is a great clock I found while doing my daily scour for gadgets on eBay.  It is a 4 digit B7971 clock that was home-made but it looks quite nice.  Given that the tubes alone have gone for as high as $80/each recently, I can't imagine this clock selling for less that $350.  I've got to keep an eye on this one; I'm already jealous of whoever buys it.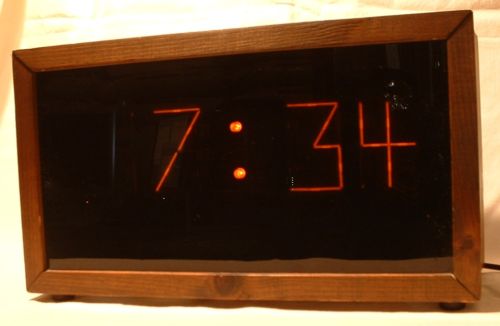 From the auction:
The first of twelve digital clocks I built using B-7971 Giant Nixie Tubes
(This is also the last one in my posession)

The Clock Chip used is Fairchild's 7002, BCD output.
A cmos Logic circuit was designed so unique digits could be created.
(Note in the picture the unique shape of the 3,4,& 7 characters)

The cabinet measements are approximately 14" x 7" x 6"

These clocks & display tubes have a very long life expetency.
(Never had a failure of the 12 I built)
I will include any spec. sheets I can find for the components used in this item.
This clock was once used in a home with a smoker but cleaning and time has removed 99% of the related odor.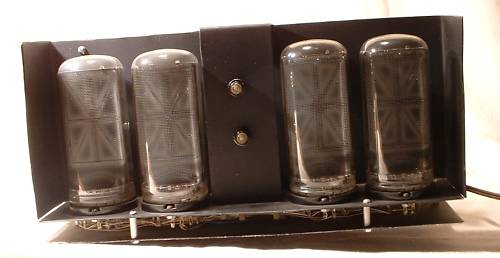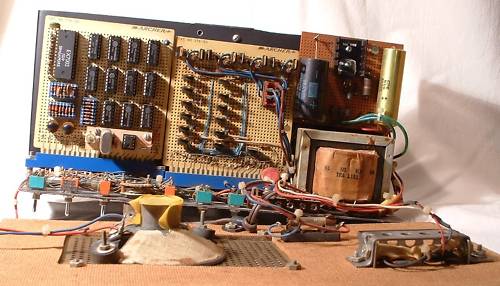 Links