Ladies and gentlemen, here is your chance to win a Nixie Clock kit!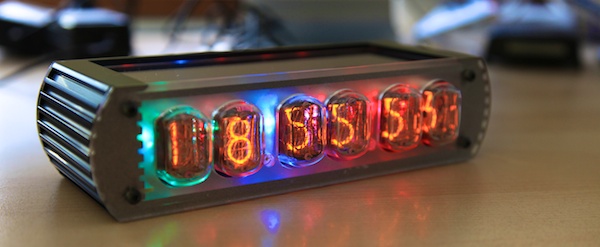 This kit is provided by
NixieKits.eu.
Be sure to check out my full review here:
www.tubeclockdb.com/nixie-clocks/185-video-review-manuela-in-12.html
or just skip to the video review here:
www.tubeclockdb.com/nixie-clocks/185-vid...w-manuela-in-12.html
I want to give a big thanks to Jürgen Grau for helping with this event and providing the kit.  He is a sponsor and a top-notch builder.  Thank you!
How To Enter
To enter, leave a comment
in this thread
. (Register here:
www.tubeclockdb.com/forum/register.html
)
Prizes
1 –
NixieKits.eu
IN-12 nixie clock kit. User assembly is required.
Rules:
1. Contest is open from September 1st, at 12:00AM, Central Standard Time and ends on October 10th at midnight (CST)
2. The winner will be selected at random. The names of everyone who enters will be compiled in to a list and assigned a number. A winner will be selected by TubeClockDB.com at random with random.org providing the winning number.
3. The winner will have 5 days to claim his/her prize.
4. One entry per person. Conversations in this thread are fine – just don't create extra accounts to stuff the ballot box or try similar tactics.
5. I will ship worldwide but if there are any customs fees, they are your responsibility. I will only ship to counties that I am not legally prohibited from shipping to (from the United States.)
6. If I detect fraud, I reserve the right to cancel this promotion.
7. Winner will be contacted via email
8. I reserve the right to tweak the rules to prevent abuse or other problems.
Lastly, I would like the winner to send us a photo of himself/herself with the kit. I always like photos!