Every now and then we get a product that is not a clock but that will probably still be of interest to you and this is one of those days.  This is the Temp'n'Glow from Nocrotec and Nixiekitworld.com.  It is a two-digit thermometer that uses Russian IN-16 tubes for the display and is housed in a handsome all-black acrylic enclosure called the "Black Brilliance" case.  Let's take a closer look:
Video Review:
Written Review:
This device is only sold as a kit.  It is up to you to assemble the parts and follow the instructions.  This is a through-hole design is it should be pretty safe for beginners but if you're curious, you can always download the assembly manual ahead of time here.  You will also need to assemble the Black Brilliance case but this is a simple matter of fitting some precut acrylic pieces together.
This device supports up to two temperature probes.  You can order the cable in multiple lengths so you can one reading the indoor temperature and one reading the outside temperature.  The readout can be displayed in either degrees Celsius or Fahrenheit.  The actual temperature measurement is performed using Dallas DS18S20 sensors on various length probes.  The manual states that the temperature sensors work between -55C and +99C.  Hopefully you never encounter these ambient temperature extremes in real life.
The nixie tubes look great on the black acrylic enclosure.  The surface is slightly reflective and this causes  the digits to look like the are floating above the surface slightly.  The underside of the tubes are illuminated with blue LEDs.  (As a side note, the LEDs must be sealed off on the underside of the board or you would see light leaking through the enclosure seams. )  Lastly, there is a neon tube positioned horizontally to act as a +/- indicator.
Lastly, this device ships with a nice printed manual and a microfiber cloth.  This is a nice little touch; I always like having a printed manual.  The microfiber cloth is useful for removing fingerprints from the device.  I find that if you handle it on the edges that it won't leave any marks but when someone does leave a large thumbprint on it, you can use this to clean it off.
The only advice I would give someone buying this device is to treat the probes with care.  The connection to the device is fragile and you want to avoid putting stress on the conductors.
With all of that said, I've been really happy with the device.
Photos: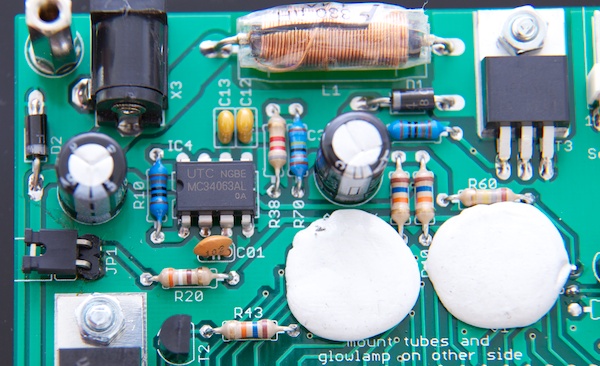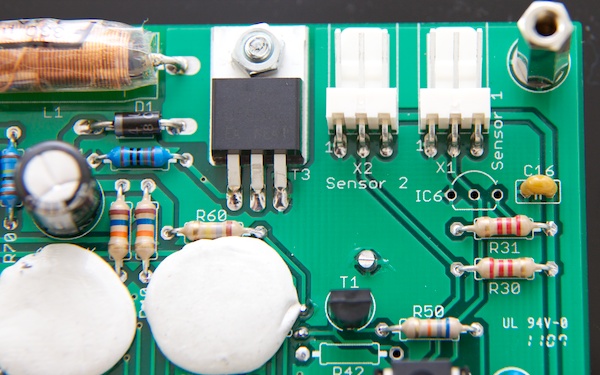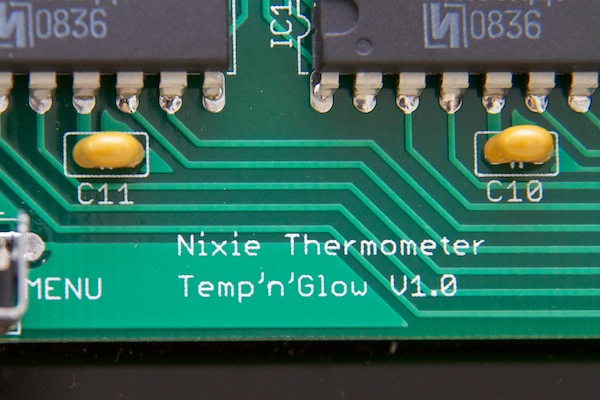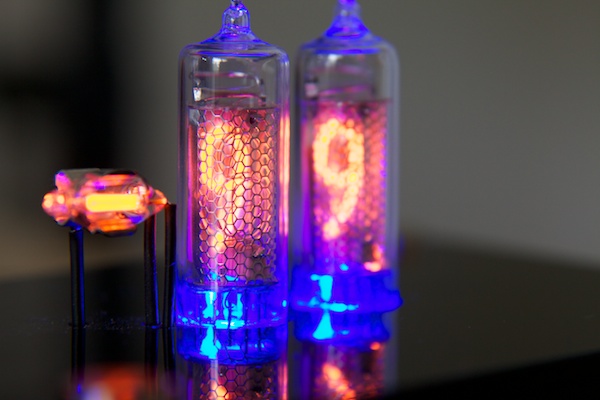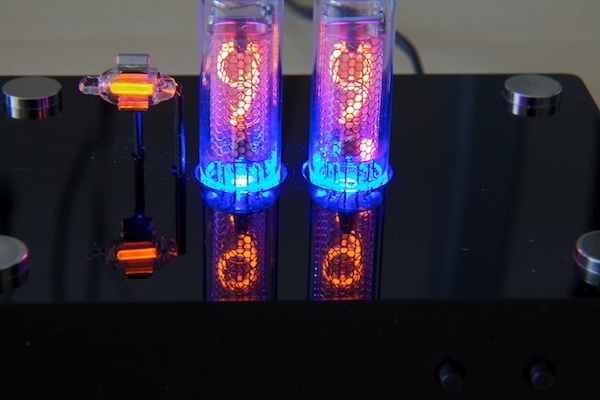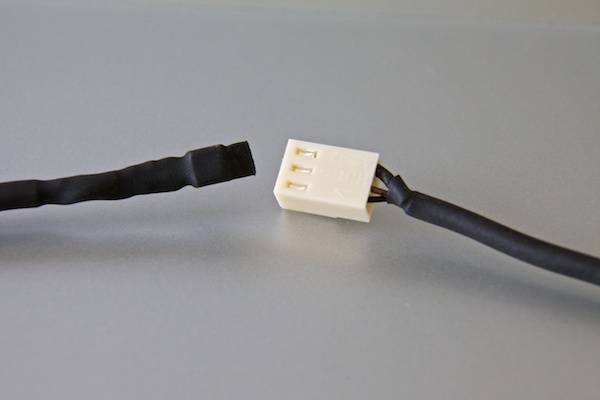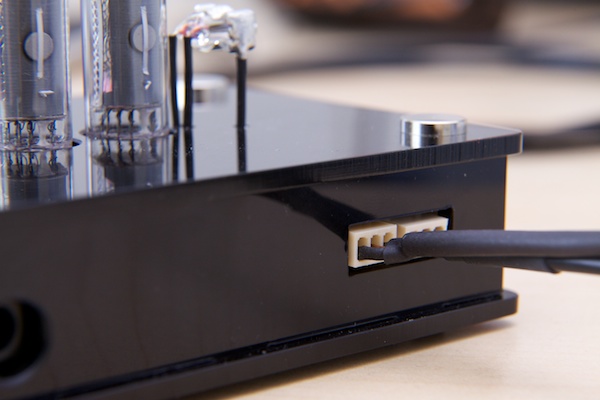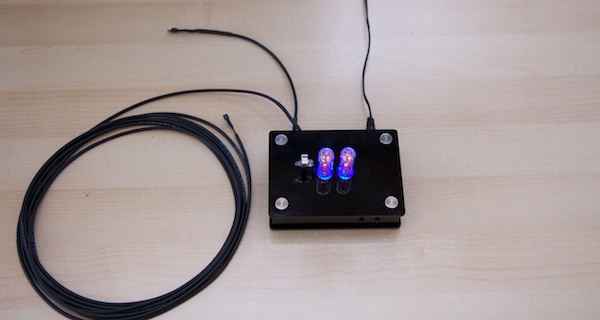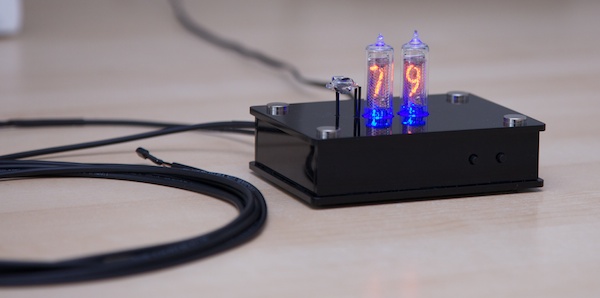 Links: