$104 / kit (case not included)
Akafugu Corporation / akafugu.jp
Per Johan Groland sent me a nice little VFD clock for review and I think you'll like this one.
This clock is made up of four IV-17 alphanumeric VFD tubes.  As it ships, the electronics come in two parts – the base with the microcontroller and the shield with the VFD tubes.  The base can support up to four sixteen-segment tubes or twenty seven-segment displays.
The big draw to this board, in my opinion, is how hacker-friendly it is.  The software is open source and available on GitHub.  It ships with an ISP header for easy software upgrades.  Given this combination, it makes a great platform for experimenting with.  If you want to make your own four letter word machine or to experiment with VFD tubes, this is a great place to start.
I received this device fully assembled but it normally ships as a kit.  It looks relatively straightforward to assemble but I would estimate that each half of the device will take about an hour to do.
When the device is operating as a clock (using the shipping firmware) the operation is very straightforward.  The clock can operate in 12h or 24h mode, the brightness can be adjusted, and there is also an alarm.  Nearing the menu structure is pretty easy and there is a manual online to make setting the device easier.
The one feature that is missing from this firmware release is a display off time.  Since VFD tubes wear out, it would be nice to have the display shutoff during certain hours of the day.  This is not a major problem in my opinion given how easy it is to find VFD tubes on eBay, but it is something I wanted to point out.
The enclosure is a clear acrylic that has been cut in an almost jigsaw puzzle like fashion. This ensures that the pieces only fit together one way.  Once assembled, I would suggest lightly tacking the base pieces together to prevent the sides or back from falling off.  The electronics themselves are not actually attached to the enclosure.
One of the features of this clock that I particularly like is it's size – the entire device is one of the smallest that I've reviewed.  This is partly because it is a four digit design but it also means that it is easier to find room for this gadget on a crowded desk.
Now, you're probably thinking that this would make a great four letter word machine and you would be right.  A FLW modification is in development to support this feature.  It will actually require an extra EEPROM to support the dictionary needed for this device.
As of the time of this review, inly the IV-17 shield is available.  There are three more shields in development: and IV-16, IV-22, and IV-18.  These should be available shortly.
Overall – I'm a fan of this little device.  The hacker-friendly nature of the gadget and it's low price ($104 for the kit) mean that this will appeal to a wide audience.  This is a great way to get started working with VFD's without having to worry about the electrical engineering part.  Be sure to look at the photos below to get a better idea of what is included and watch the review.
Alternate Shields
Currently, only the IV-17 shield is on sale.  The IV-6 is almost ready for production and the IV-18 and IV-22 will need a little but more work before they go on sale.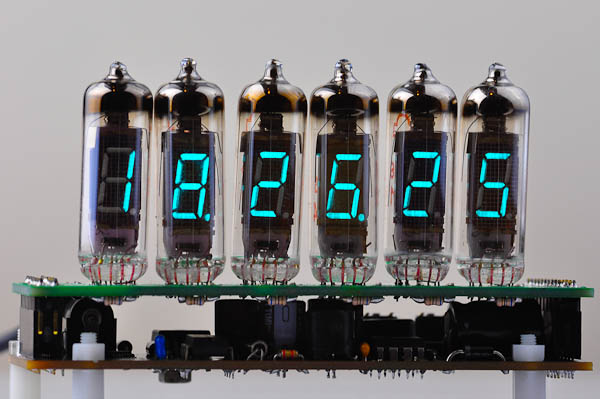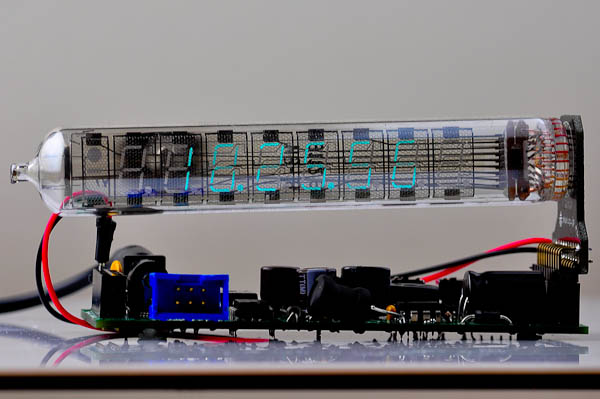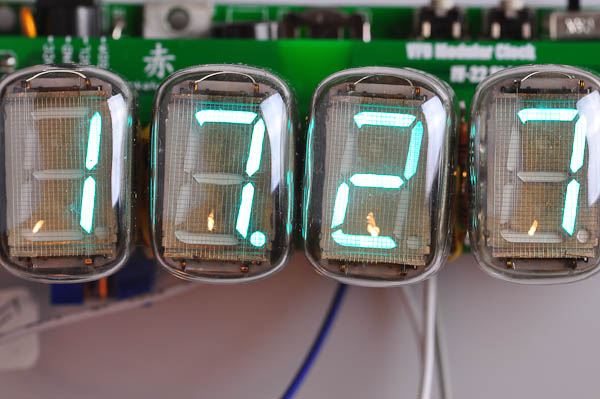 Photos: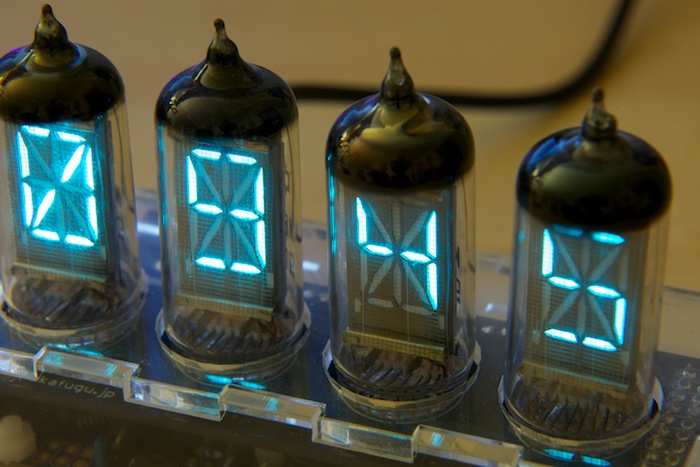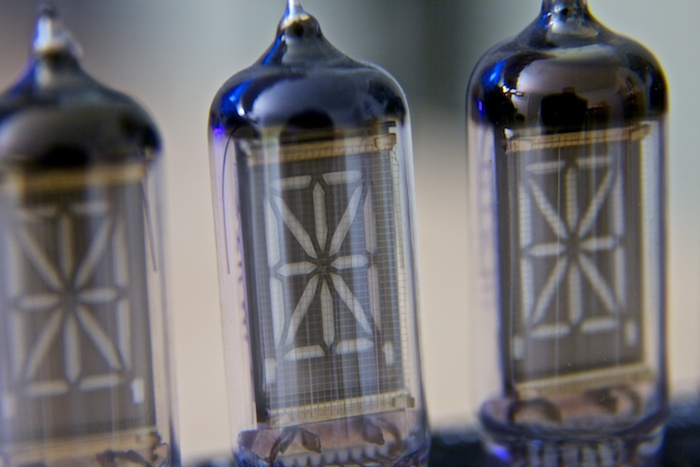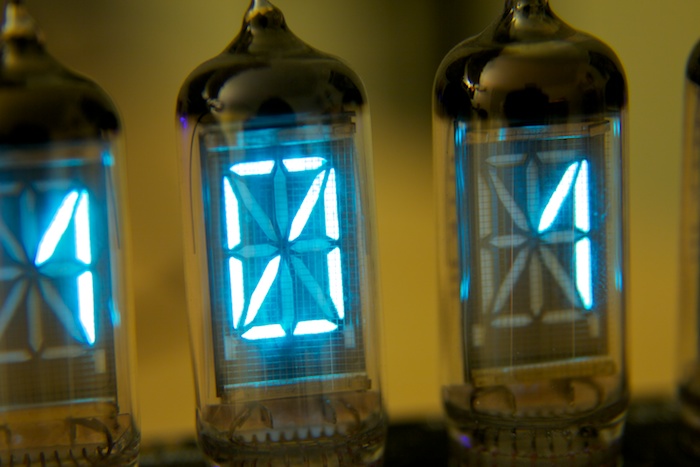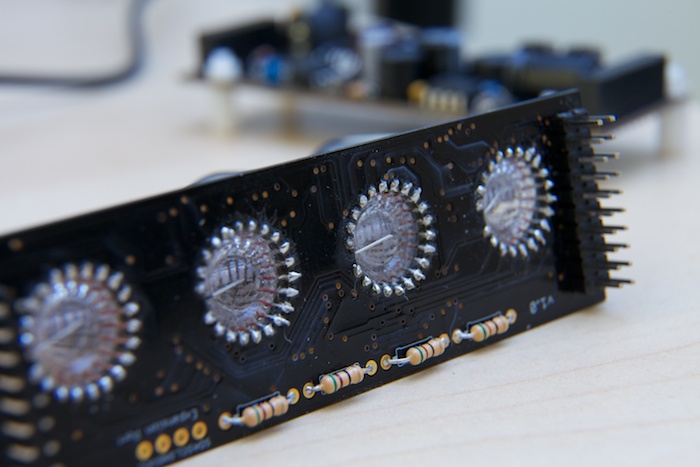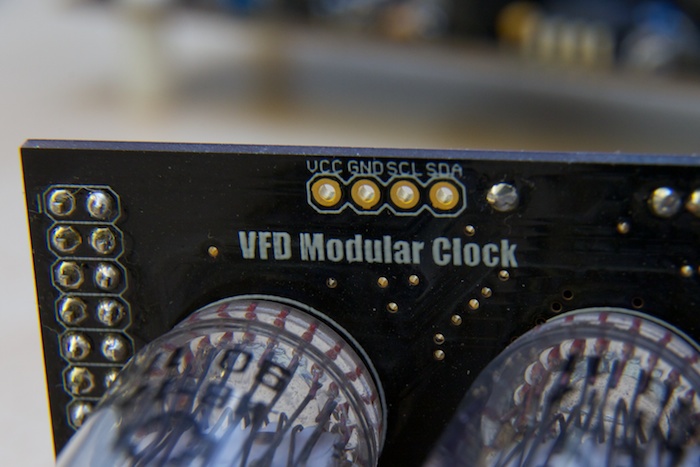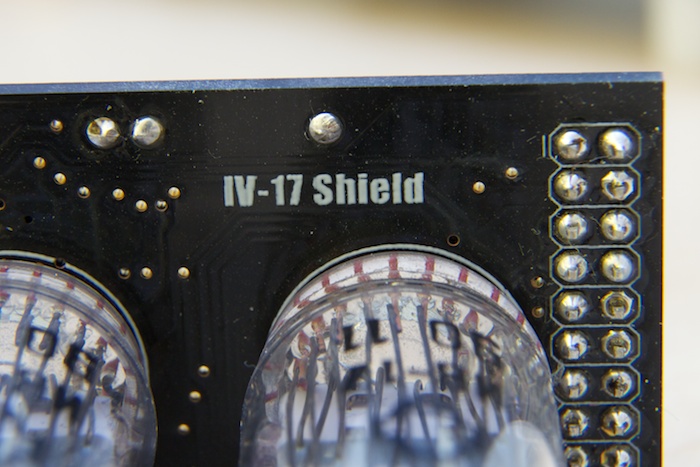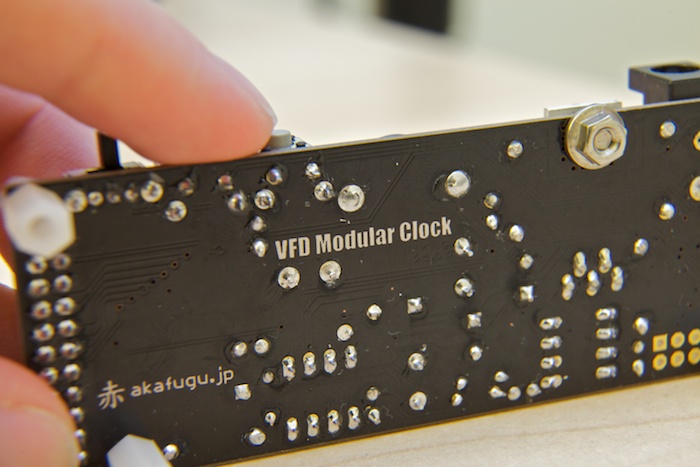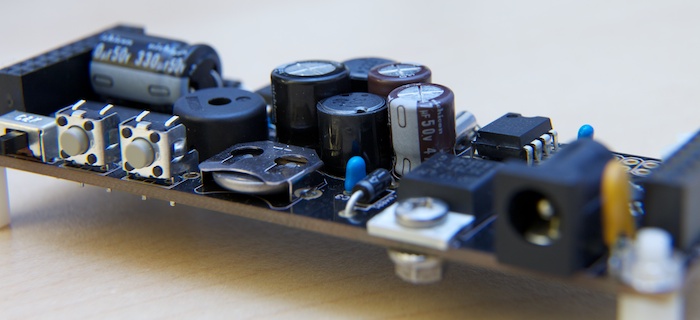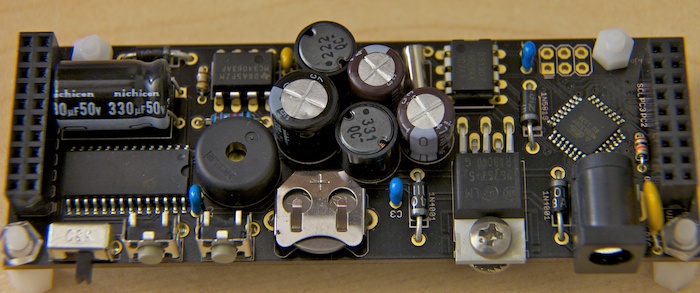 Links: