Details

Published: 29 April 2012
This is another of the products that nixiekits.eu used to offer, but no longer do.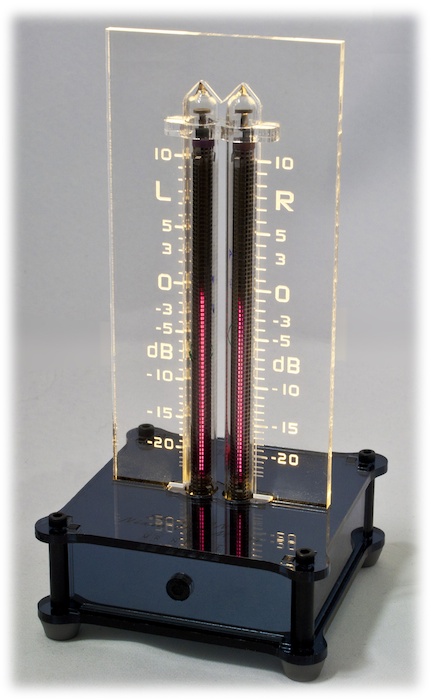 Great news - The
NixieKits.eu
IN-9 VU meter is just about ready to ship. It will cost 109 EUR if purchased from the website or 119 EUR from eBay. The device is still a kit but all of the surface mount components are are pre-assembled. The whole device should take about an hour to assemble.
Video:
Key Features:
Can be powered from 5V USB * or with an extra soldered resistor even from 12VDC
Mini USB and DC-jack (5.5 / 2.1 mm) for power supply
Extremly low self heating
Pink coloured Argon tubes / no Neon
Pseudo-logarthimic display range
Automatic Level Control with 40dB range
Warm white scale illumination
1/8" TRS In- and Link-Output
Build in microphone will be activated when TRS jacks are plugged off
Same design as my Mini Headphone Amp; Magic Eye VU Meter and the new Phono / Line Preamp (will also be available soon)
Photos: