Official Contest Thread
8 years 3 months ago
-
8 years 3 months ago
#36
by Stuckey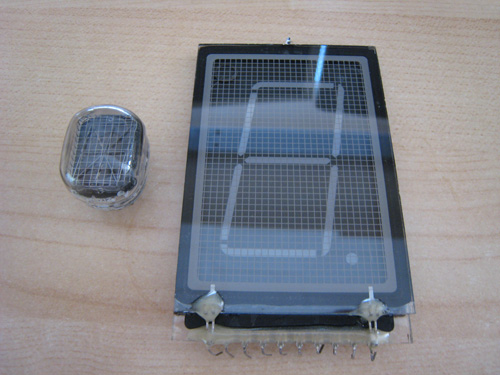 Here is the official contest thread for TubeClockDB.com
I need more users. You need more vacuum tubes. I think we can make this work.

To enter, leave a comment in this thread. (Register here:
www.tubeclockdb.com/forum/register.html
)
Prizes
Either 1 B5971 alphanumeric Nixie tube or 1 NEO 5000 plasma display. Your choice. If we get more than 500 entries, you get both prizes so please invite your friends.
Rules:
Contest is open from now to September 1st, at 12:00AM, Central Standard Time.
The winner will be selected at random.
One entry per person.
I will ship worldwide but if there are any customs fees, they are your responsibility. I will only ship to counties that I am not legally prohibited from shipping to (from the United States.)
If I detect fraud, I reserve the right to cancel this promotion.
Winner will be contacted via email
I reserve the right to tweak the rules to prevent abuse or other problems.
Last Edit: 8 years 3 months ago by
Stuckey
.
Please Log in or Create an account to join the conversation.
8 years 3 months ago
#38
by Josiah
Got my fingers crossed for that NEO 5000! Also hoping you get lots of new registrations!
Please Log in or Create an account to join the conversation.
Founding Member
8 years 3 months ago
#42
by AnubisTTP
Wait, wait! The odds are now 33.33! I already have a NEO5000, but I never broke down and bought a 5971 from AskJan. How else can I be the first person to build a one-letter word generator... the word list is so short, you can actually fit it into the EEPROM memory of a PIC 16F84!

Interesting tactic to try to solve the Great Nixie Tube Forum problem, by the way. I know Dieter had a go at setting up a Nixie forum several years ago and I tried it too, back in 2008. It would be nice if Neonixie-L actually had the ability to add new mods so that the entire admin process was not resting on one person, or at the very least could get rid of the infernal 12-24 hour wait period between when you post something and when it appears in the mailing list.
Please Log in or Create an account to join the conversation.
Time to create page: 0.044 seconds